What is Evergreen Content?
Content is an extremely important part of SEO and it is the basis from which users are able to get an idea about who you are as a brand or business. When creating and structuring the content that you are going to distribute across your website or marketing campaigns, considering how you want to come across and the type of information that you are going to provide can help gain the attraction of certain groups of people. When it comes to SEO, content works in a very similar way and good and well-structured content is far more likely to get recognised by search engine crawlers.
A big part of gaining traction and bettering your SEO practises comes with the creation of what is known as evergreen content. The definition of evergreen content is content that is created to be long-lasting and it is about topics that do not experience different peaks throughout the year and it does not become relevant over time. This type of content always attracts some level of interest, and though there may be a dip or two here and there, it is generally seen to attract a steady influx of users who are hoping to learn about a specific topic. A great example of what would be evergreen content would be a blog post on how to open up a bank account. This topic will never go out of date and it will more than likely be relevant for a long time to come, though slight adjustments may need to be made as processes change, generally, it would remain very similar. An easy way to think of this type of content is that it is information that will not expire or have an expiration date, whereas other content may slowly get less relevant and fade out.
Why Is Evergreen Content Important?
Having good content is very important when it comes to rankings on search engine results pages. Having evergreen content that is well structured, informative and reliable over time will prove to search engines that you are a valuable and trustworthy site, increasing rankings and helping to improve your SEO. Users who find your content informative and reliable are more likely to use it and take time browsing through the information you have provided, this again insinuates that you have a good and trustworthy website. Having evergreen content is extremely important because it attracts the attention of both search engine crawlers and users, ensuring that your website gains attention and has a steady and constant stream of traffic. This can help to increase sales if you are an e-commerce site or even gain you a few followers on social media, whatever your end goal is, having evergreen content is beneficial to help you achieve these goals and aspirations!
How Should Evergreen Content Be Created?
Provide Industry Tips
Identifying a specific industry and providing content that gives users tips and tricks to master certain elements of this topic is a very popular way to create evergreen content! Industry tips don't really become irrelevant and they generally stay popular over an extended period of time, ensuring that users will always find value in the content that you are providing. An example of this would be providing tips on creating good content that is aligned with the best SEO practises. While there may be updates and additions to this content, the basic strategies generally stay the same over time, and a few updates here and there when new algorithms are released would generally be the only monitoring you would need to do for this content.
Identify Topics Your Audience Searches
When creating an evergreen content strategy, you need to think carefully about the topics that you decide on. Being able to identify topics that are relevant not only right now, but ones that will stay relevant in the future is a big part of what makes evergreen content so important. Writing evergreen content is unfortunately not just about putting pen to paper, but also doing a ton of analytical and topic-specific research before you can begin writing. Audience searches help you to identify what your target market is interested in and it can help to identify which topics are searched steadily and frequently over a certain amount of time. Topics that gain popularity and then drop over a certain period would not be a good topic to use, but those topics that have been steady with the amount of traffic and interest registered may be the better option to consider!
Why Should You Produce Evergreen Content?
Producing evergreen content can go a long way to increasing your rankings on search engine results pages and it may also help you avoid having to constantly come up with new and relevant topics. Staying up to date on current trends can be time consuming, and more often than not, once you have found the trend, done research and created content, you could already be late to the party and behind your competition! To avoid this happening, it is important that content be reliable, informative and long-lasting!
There are tons of benefits to consider when creating evergreen content, many centring around your SEO and how you rank on search engine results pages. Producing evergreen content can do wonders for your SEO, and you are more likely to rank higher if you produce content that can be used over time. Producing evergreen content is such an important element of SEO and ensuring that the content you or your marketing team are creating is relevant and will remain relevant for as long as possible, will save you both time and money!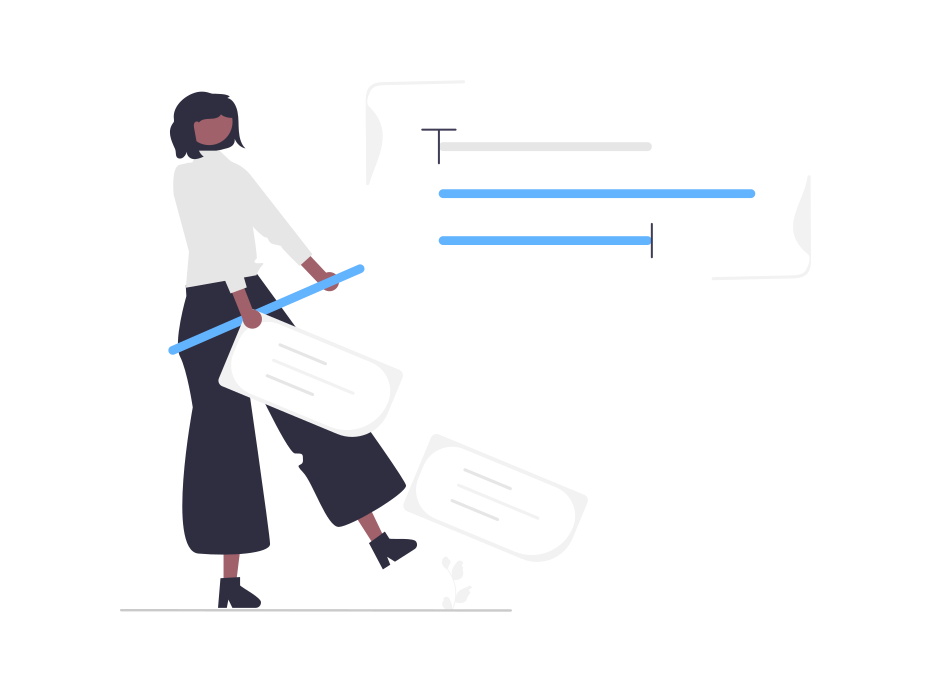 How To Create Evergreen Content?
Choose the Right Topics
Creating evergreen content involves doing a lot of research into the information that your audience would enjoy and also finding concepts and ideas about what type of content would remain relevant for a long time. Creating and coming up with evergreen content ideas can be hard work, and you should ensure that you have found topics and ideas that are sure to provide good information for a long time. This involves avoiding things like news, statistics and current trends as these often become irrelevant in the shortest amount of time.
Use Appropriate Keywords
Finding information on the topics that you are planning to use to create evergreen content involves finding keywords that are relevant and reliable over time. Keyword research is a great way to help find the best topics, as keywords are an easy metric to measure! Finding and using appropriate keywords can help you to find the perfect topics to write about, ones that are used to attract the attention of users over a long period of time.
Check the SERPs
More often than not, the first few results on a search engine results page will be from websites that have found a niche and created content that delivers good and informative data to the users who visit the webpage. This content has more than likely grown in popularity as it has become a top search result. Finding out what these websites are doing and structuring your content in a similar way may help you to create the best and most reliable evergreen content! As with any element of SEO, researching and finding information about your competitors is vital to staying ahead of them.
Know your audience
When it comes to knowing how to write evergreen content effectively, it is vital that you know who your audience is and what they need to know. Creating content without knowing who your audience is is the same as trying to make a cake without the recipe, each one leading to a time-wasting disaster! Understanding who your audience is and finding out what they need to know and what they are interested in will provide a base that you can use to find effective and informative topics.
Update Your Content Regularly
Just because the content is defined as evergreen does not mean that you can let it sit and hope that it attracts users for you. You have to update the evergreen content that you produce regularly, as certain things may change or parts of the topic may become less popular. To understand this properly, let us look at our blog post on how to open a bank account. The steps that one needs to take today to open a certain bank account may differ compared to what it was like a few years ago, and though the topic is still relevant, it may need to be updated with new additional features. Updating your content regularly can help you to stay relevant and inform your users of the latest improvements and additions to a certain topic.
What are The Things To Consider When Creating Evergreen Content?
One of the most important things to consider when creating evergreen content and deciding on topics to write about is that the information that you produce should be relevant over a long period of time. Very often, people get confused between what evergreen content is and what seasonal content is. Seasonal content refers to information that gains popularity during a certain time of the year but then fades out until the following year. A good example of this could be a blog about Christmas music, though it would be extremely popular over the Christmas period, very few (if any) people listen to it outside of this time and it would therefore not be researched. Considering the topics you are going to write about and ensuring that you do not unknowingly add in any time limitations on when the content is valid for can help you to produce the very best evergreen content!
What are The Effects of Evergreen Content On Your SEO Strategy?
Evergreen content is extremely important when it comes to your SEO, and having this type of information across your website has been known to help improve your rankings and increase the amount of organic search traffic that makes its way to your website. So how does evergreen content do this? Having evergreen content is not a direct ranking factor, but it does greatly improve your chances of ranking highly on search engine results pages. Content takes time to gain traction and popularity, and very often, content that is not evergreen will slowly start to gain attention and then lose it as the topic becomes irrelevant. With evergreen content, you do not have to worry about this, and your content has time to gain popularity and rise in the rankings over an extended period of time. This ensures that SEO evergreen content will be far more likely to rank higher than any other information. To improve your SEO rankings, be sure to research the topics you are writing about well and think about how they would do overtime!
How Can Markethinkers Help You To Create Evergreen Content?
When it comes to optimising your content so that it gets the best possible results, there is no better team than ours here at Markethinkers! With a dedicated group of professional SEO consulting and SEO copywriting experts, you can be sure that the content that we create for your brand of business will be effective and stand the test of time! Evergreen content needs to be designed and created with specific techniques and adjustments that you may not be able to do on your own, which is why we have created unique strategies and goals that ensure that the content we create for you will be reliable and suited to the unique requirements needed for evergreen content. Whether you are looking to create a landing page on your website that will remain relevant and rank highly or are looking for evergreen blog content that will be suited to last, our content marketing and SEO teams will be able to help provide you with the very best and most informative content around! For the best of the best, look no further than our team of Markethinkers!