What is Google Analytics?
As one of the most widely used search engines in the world, Google has created a name for itself in the world of online marketing, as brands and businesses have taken to using search engines like Google to better promote themselves and their offerings. As online marketing grows and becomes a more popular way to promote yourself and your company, it is important that you use all the tools available to you, as these different tools and methods can help to improve your visibility, the quality of your traffic and a ton of other SEO elements!
With the highest market share in the world, Google has a ton of data that can be used to better your website and the experience that users have on your webpage. Knowing what people want and how to get the best possible results through the use of actual data is one of the best ways to ensure that your webpage is properly optimised for the users who visit your website. Now that we have a good idea of how Google works and why it is such an important tool to use when looking at SEO, you may be asking yourself "what is Google Analytics and how can I use it to my advantage?".
Google Analytics refers to a tool that Google provides that helps users to better understand the metrics of their website and how their target market interacts with the information that you have provided. Using Google Analytics can help you to track the performance of the elements on your page and monitor how your target audience is reacting to the data that you are providing them. This ensures that if there are any issues or details that are no0t working for you, you have a set of tools that is able to pick up on these problems and find constructive ways to fix them! The data that is tracked and reported back to you is displayed in an easy to read report, with issues highlighted and potential resolutions provided to you through this reporting and tracking tool. Google Analytics is a great tool to use, and it can help improve your performance and metrics through using the data that its users provide, ensuring you are getting information straight from those who matter most; the users!
What is Google Analytics Used For?
Now that you have a basic idea of what this tool is, you may be asking yourself the question; "what is Google Analytics used for?". Google Analytics is used to collect data about your website and construct it in a way that makes it easy to read. The tool uses various metrics that come from your site and it is able to let you know of any issues or changes that should be made to improve the experience that users have when they visit your web page. The data ranges from measuring the bounce rate to seeing what pages users find most interesting and spend the most amount of time on. This data can be used to better the content on other pages so that users enjoy the rest of your content as much as they enjoy the information on your most visited page! This data collection tool is able to help you better understand what your users want to see and help you structure your content and the different features on your webpage to best represent what these users are hoping to see!
Is Google Analytics Free For Users?
One of the best things about the Google analytics tool is that it is completely free to users! For those who are just starting out and are hoping to learn how to use the tool to better the performance of their website, the fact that this tool is free is a huge help! Many tools require a once-off or recurring payment fee that can often be quite expensive, making it impossible for smaller brands and businesses to properly understand the metrics of their websites. With the free Google Analytics tool, all businesses, no matter how small or how large, are able to use the Google analytics tool to better the function of their website and optimise features so that users have the best experience possible!
Why Does Google Analytics Matter?
Google Analytics is a tool that helps website owners and content creators better understand their target audience and the experience that users have with their website. Without a tool like Google Analytics, you could have an issue within your content that will continue to go unnoticed which may affect user experience and decrease sales or interaction with your website or a specific page on your website. Being unaware of the issues that plague your website can lead to lower rankings and fewer site visits, decreasing the value of your website and also lowering the chances of you ranking highly on search engine results pages. Google Analytics is a fantastic tool, particularly when it comes to optimising your web page for search results, with the elements being noticed helping improve your web page's SEO!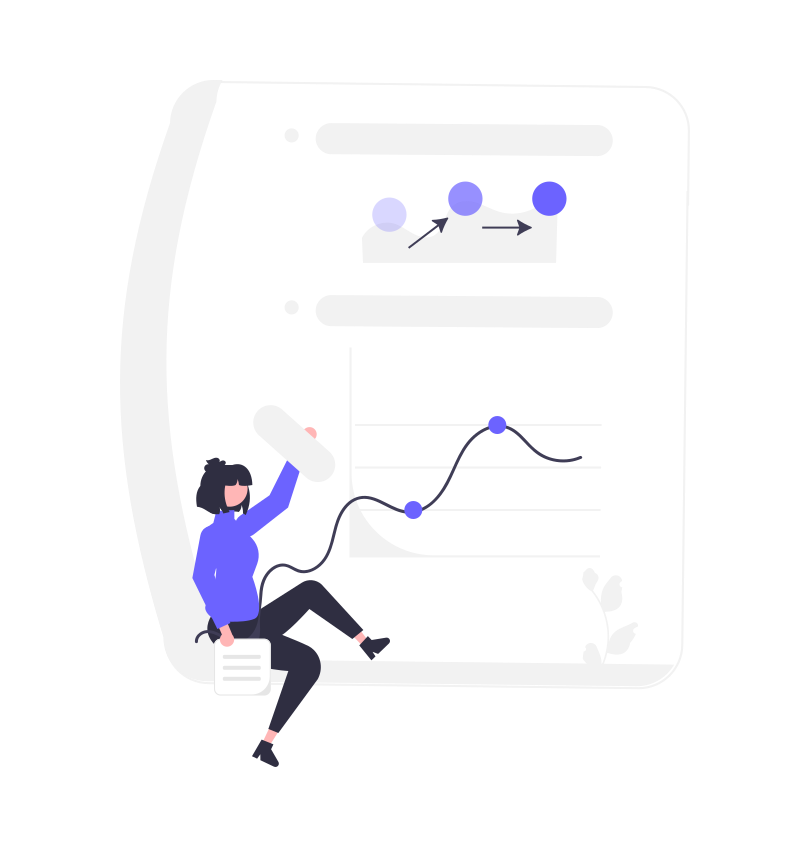 How Does Google Analytics Work?
When looking at how to use Google Analytics and ensuring that you are making the most out of this free tool, understanding the different features and their individual functions can help you to succeed when it comes to SEO! Learning which sources are available in Google Analytics can help you to understand both your own website and the audience who most frequents it. The following are a few of the most popular features of this tool and how you can use them to improve the quality of your website!
You can determine which devices your users are using: Optimising your content to match the devices that your users are mostly using should be a big priority! If you are not a mobile-friendly device, images and content are distorted, with the user experience being negatively impacted if you are using anything other than a PC device. Ensuring that you are aware of the different devices that your target audience is using will ensure that you are equipped with the knowledge about where you should be focusing and how best to optimise the content and images that you have placed throughout your website!
Track the users on your website at any given point in time: Being able to see how many users are on your website and being able to track the increases and decreases of this number will allow for you to monitor the effects that different content and different campaigns have on your organic traffic flow. Let us say for instance that you are trying out a new kind of campaign and are unsure of how your target audience is going to react to it. Using Google Analytics will allow for you to monitor how well a certain tactic is working, either letting you know that your users are enjoying it through increased interaction, or not if the interaction and amount of traffic decreases.
See how users navigate through your webpage: Monitoring the clicks and different pages that users visit most is one of the most popular tools on Google analytics! This feature can help you track what your users are enjoying and what is perhaps not content that they are interested in. Having this information on hand can not only help you to better structure your website, but it can also help you avoid wasting time creating content that users your target audience may not be that interested in seeing!
How Does Google Analytics Comply with SEO?
SEO revolves around looking at ways that you can increase your rankings on search engine results pages and help to monitor how much organic traffic is being streamed to your website through these rankings. SEO is an important part of any online marketing strategy, which is why Google Analytics has a number of different features that ensure you are aware of how well your SEO tactics are working! There are a number of different elements that help you monitor and track how well your website's SEO elements are doing and whether or not they are helping you to attract more customers and draw in more organic traffic. One of the most important SEO elements that can be tracked through Google analytics is site speed, and checking up on how fast your site is loading will help you to better understand any issues that users may be having and how this can affect the bounce rate. Google Analytics is designed to help you understand how well your website is optimised for SEO and how these different elements can be improved to increase your visibility and rankings on search engine results pages!
Why is Google Analytics Valuable for Businesses?
Google Analytics is a tool that is used to track and monitor the different elements on a webpage, providing valuable feedback in the form of informative reports. The details outlined and provided through the data can help brands and businesses better optimise their websites so that they are better equipped to resolve the needs of the customers. Google analytics is an indispensable tool that businesses can use within their marketing, and the following few reasons outline why.
Provides Access to Real-Time Data
Google analytics is able to provide you with information as it happens, and as changes in the market fluctuate and develop, you can be sure that you have access to a platform that is able to let you know of these changes. Online marketing can have instances where certain trends move either upwards or downwards, and being aware of these different trends ensures that you are able to optimise your content quickly. If a certain piece of content is trending downwards, adapting this data and ensuring that it does not affect your webpage is of great value, particularly to blog pages!
Expresses Insights About Your Audience
Google analytics is a tool that uses real-time data to determine how well your target audience is interacting with your webpage. Google is able to provide insights to who your audience is and how you can better market to this group of people. Through using the different tools that Google Analytics offers, you can structure your strategy in accordance with the vital information that is provided about those who most visit your page, find out what they like and dislike, the products that they would more likely use and use this information to better your marketing strategy!
Offers Advanced Ad Management
Google Analytics is a tool that looks to streamline functions into one easy to use interface, with access to a ton of different information and metrics all found on one easy to use platform. ad management was once an entirely separate identity, with its own programs and developers handling the implementation and integration of the different online advertisements that you needed. Today, Google analytics has an ad manager feature that can help you to understand user behaviour and provide you with feedback on the revenue that your different ads are bringing in.
Who Benefits From Google Analytics?
One of the reasons why Google analytics has become such a prominent tool to use in marketing is because there are many different types of businesses that would find it very helpful. Whether you are just starting out and are hoping to learn the ins and outs of online marketing or are a seasoned pro hoping to take your website to the next level, there are tons of different features and functions that can help you and your business grow. When it comes to Google Analytics for beginners, using this platform is extremely easy, and the metrics provided are displayed in a format that is comprehensible even if you have little experience with marketing. Those who are hoping to use the more advanced offerings can easily do so, and the different metrics can be helpful to just about every website owner and marketer!
How Do You Set Up Google Analytics?
As a reporting tool, ensuring that your account is set up to give valuable feedback is an imperative part of Google Analytics, and ensuring that you understand each and every element of the program will ensure that you provide the tool with all the information it needs. The following are important to remember and understand when setting up your Google analytics account.
Accounts
Setting up Google analytics means that you will need to create an account and this will function as the basis from which you will function on this tool. You only need to have one account per website, though if you are analysing and reporting on more than just your own website, you will need to make more. Google has ensured that you can do this under one Google login, as marketers and marketing companies are often managing multiple different sites at any given point in time! The account that you create can include different people, so long as you have given them access to it, ensuring that members of your team can all access the data that you have.
Property
Within one Google account you can have a number of different properties. Properties refer to the different types of devices that your website is optimised for and if you have both a mobile and PC website, you will need to have two separate properties for each one. Google also recommends that you have one property that is just for testing, as this can ensure that your updates are going through and being monitored across your account.
View
Google analytics views refer to the different reports, all of which can be seen in one view. Within this view, reports can be made about different aspects of your website and then compared with one another. Views also allow you to add in filters that can help you better understand the information on your website.
How to Use Google Analytics?
To create a Google Analytics account and learn how to set up Google Analytics, there are a number of different steps that you need to follow to ensure that everything on your account is in working order. The following are a few of the basics to ensure that you include when creating your Google Analytics account and adding views.
Create a Google Analytics Account
When you have a Google Analytics login, you are able to make an account, this account will be the basis for which all data and information will be streamed through and you will have access to the different metrics on this account. Google analytics allows for one login to have a number of different accounts, ensuring that if you are working on more than one website, you can still have them linked through the same login. You should have one account per website that you are working on.
Add The Name, Url, And İndustry of The Website You Want To Track
To add users to Google Analytics, you need to indicate which website you want to track. You will need to give Google Analytics the Name, Url, And İndustry of The Website you are tracking, this information will need to be given before you can start analysing and monitoring the data that this tool will provide.
Add a View To Your Property
As explained above, the views and properties that you add to your account will be what you use to track and monitor metrics. You can add up to 25 views per property to ensure that you have access to information across various different websites, both PC and mobile.
Add Your Tracking Code Directly After The <Head> Tag of Your Site.
In order to monitor your web page, you will need to add a tracking code to your website. This code will allow for data from your website to be monitored by the tool. You will be able to retrieve this code by clicking on the admin tag on your Google Analytics account.
How Can Markethinkers Help You Use Google Analytics?
Our team here at Markethinkers is not only able to help you with any content requirements you may have, but we are also a group of diverse strategists who can help you create and implement marketing tools, teaching you how to use and implement strategies that will help with your website and SEO! Whether you are looking for a team to take over monitoring your website and adapting your site as algorithm changes or are hoping to learn how to best use the different analytical tools so that you can monitor your website yourself, we here at Markethinkers are here to help you! With our SEO experts and a team of highly skilled and knowledgeable marketers, you can be certain that your content and your website are in the best possible hands. for more information on how we can help you achieve your SEO dreams, contact us for more information on our offerings!